Regardless of the method you pick for migration of your apps, we at Kpthink Space are confident that you will see significant benefits from moving them to the cloud. If you want to reap the benefits of cloud computing but are unsure how to rehost, re-platform, or rearchitect your apps, our team can help.
Since every company has its own set of needs and limitations, we partner with our customers to develop customized strategies for migration their operations. Our mission is to help you reap the financial, operational, and performance benefits of cloud computing with as little hassle as possible.
Make an appointment for a one-on-one consultation.
Our expert will help you to understand the process and the derived the complexity of cloud migration. 
Our Strategy
With many successful migrations under their belts, the Think Space team has established the following methodology to assure not only migration success, but also the knowledge transfer and change management necessary to ensure your staff is upskilled and informed.
Why ThinkSpace?
Cloud Migration
At Kpthink Space, we have a genuine love for cloud computing because our company was founded there. Since we got our start making tools for developers, we've been on the cutting edge of cloud computing for a long time and know all about its advantages and disadvantages.
Our group of professional engineers is not only competent but also driven to learn about and implement cutting-edge technological and methodological advances. We invest extensively in our employees' continued education and certification as a means of guaranteeing that they are always at the cutting edge of the ever-changing cloud technology industry.
We are able to see around corners and predict future developments in the industry because to our love of the cloud and dedication to lifelong learning. By being abreast of the latest developments in the cloud computing industry, we can provide our customers the most cutting-edge and efficient cloud solutions, relieving them of the burden of keeping up with the field's ongoing evolution.
How to Get Started with Modernization of Your Application
With a large number of Azure Certified Professionals on our team, we have a comprehensive understanding of how the system operates and how we can make the most of Azure's capabilities.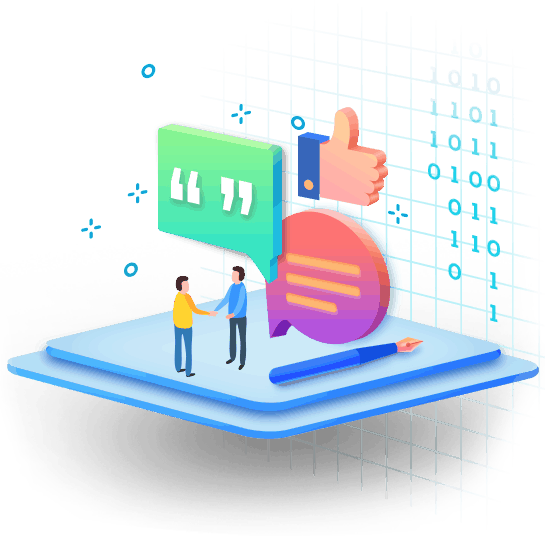 Our Clients
Delighted with our work and process